SoFi Reviews
---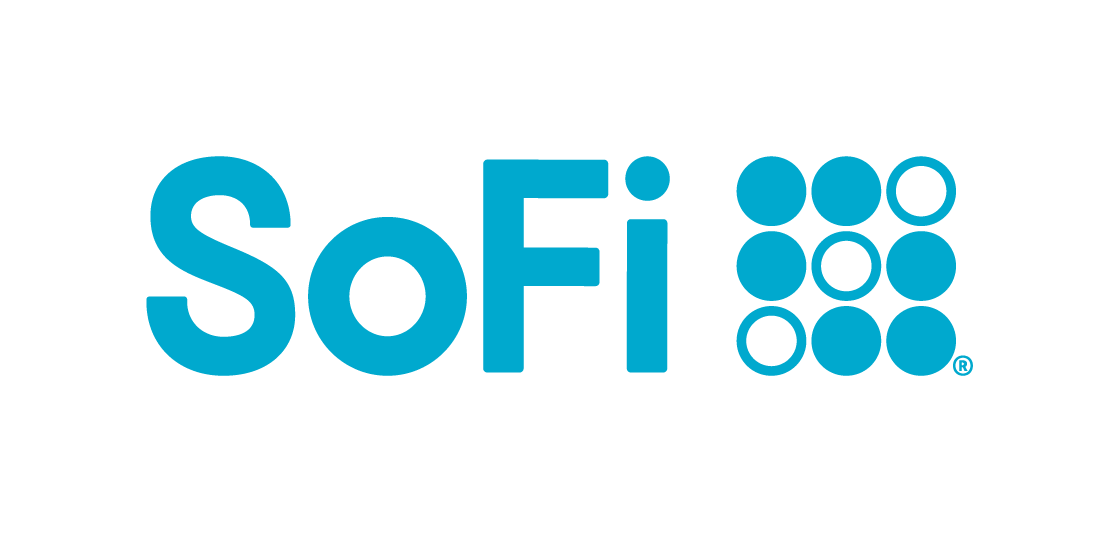 Summary
SoFi is an online loan company that offers student loan refinancing options, mortgages and personal loans. Across all of their products, they differentiate by offering a superior customer experience and lower interest rates.
The only problem is that their underwriting criteria is very tight right now. Hopefully, over time, they will be able to expand the criteria and be able to provide the great experience to people who may have experienced some financial difficulties in the past.
Despite the rigid underwriting process, what we like about SoFi is that their application process is quick and straight forward. If you apply through InvestmentZen, you will receive a $100 cash bonus upon loan approval. To check your rate for a personal loan visit SoFi here. To check your rate for student loan refinancing, visit SoFi here.
Quick Facts
Minimum Credit Score
Excellent Credit
Maximum Loan Amount
$100,000
Expert Walkthrough
SoFI has been credited for revolutionizing the loan consolidation game for consumers. They've lent over $11 billion to date in the form of mortgages, student loan refinancing and personal loans.
Many have found great success with this platform including while others have had very poor experiences. Below you'll find everything you need to know about SoFi loans - including what my own experience trying to use the platform was like - so that you can decide whether or not it's a good option for you to try.
Their Underwriting Process
SoFi stands out from many of the more traditional consumer financial products in so far as they don't solely rely on your credit history when determining your loan amount and rate. They take multiple factors into account including your monthly cash flow, what kind of employment you have and financial history.
For example, after speaking with a SoFi representative they explained to me that an engineering major may get a better rate than an arts major, simply because engineering is a field with the potential to make a significant amount of money.
SoFi Interest Rates
SoFi boasts some of the lowest interest rates for student loan consolidation in the industry with fixed rates starting at 3.375%. You also have the option of choosing a variable rate which ranges from 2.565% to 6.49% APR.
To give you an idea, the current average interest rate on a federal student loan is anywhere from 4.29% to 6.84% depending on the type of federal loan you received and when. These rates can also be increased by the government when need be.
Private student loan interest rates vary by provider and can come with significant fees. While it is advised that students only seek private loans after they've exhausted federal options, the reality is many find themselves taking out private loans when federal loans become scarce.
One thing to note, however, is that they offer better rates when you opt for auto-pay. Meaning, you connect your bank account so that repayments are made automatically.
In addition to offering low interest rates for student loans (plus a $100 bonus when you apply for refinancing here), they've also revolutionized interest rates, approval and payments on other financial products such as mortgage refinancing, mortgages and personal loans.
Sofi Student Loan Refinancing and MBA Loans
SoFi came to fame as a company that offered student loan refinancing. While they have since expanded into other areas, student loans are still one of their most popular offerings.
As we previously mentioned in our SoFi refinance review, SoFI offers incredibly low interest rates when refinancing student loans. The approval process also takes into account your current cash flow, your major, what kind of job you have and other financial staples that indicate to them whether or not you are a good borrower.
With SoFi you can refinance both federal and private student loans. Just keep in mind that if you decide to refinance your federal loans that you may forfeit some rights and consumer protections as a result. This is not unique to SoFi. This would happen regardless of which company you decide to refinance your federal loans with.
SoFi also offers some unique features when it comes to refinancing student loans. For example, if you lose your job they will pause the monthly payments and help you find a new job. They also offer career support like interview coaching, resume review and negotiating tactics. This is definitely a unique feature you won't find in a more traditional landscape.
SoFi also offers loans specifically for students who are looking to pursue and MBA. The fixed rates for these loans currently stand at 5.95% and the variable rates start at 4.84% APR. They also offer deferment and interest only repayment options while in school.
Mortgages and Mortgage Refinancing
One of the newer offerings from SoFi is their mortgage loans. While you would traditionally need at least 20% down to buy a new home, SoFi offers mortgages for as little as 10% down for home up to $3 million. The interest rates start at the 2% range.
They also have a team of professionals to move you through the process of getting a mortgage, which can otherwise be a tedious endeavor. Finally, they underwrite their borrowers at the pre-approval stage so they can compete with cash offers.
When it comes to mortgage refinancing, SoFi allows people to figure out which rates they qualify for before filling out a full application. Or at least that's what they say. I couldn't actually find this option after clicking on "Find My Rate."
If you like the rates, fill out an application, which is typically approved within 30 days. The nice thing about their mortgage refinancing is that they don't charge any application, origination or other lender fees.
Personal Loans & Other Loans
Here's a run down of what SoFi says about personal loans on their website. Their fixed rates range from 5.7% APR to 14.49% APR, but since I was oddly not approved (more on that in the next section) I can't actually confirm this.
SoFi also offers loans to help parents pay for their kids' education. They also offer a refinancing option if you have a Parent Plus Loan, which is a loan parents typically get with help from a school's financial aid office if they qualify.
My Experience Trying to Use SoFi
I decided to try this service out myself to see if it really was as easy to use as they claimed. I also wanted to see if the interest rates really are that low. Since I'm a pretty seasoned finance writer I'm also a healthy skeptic when it comes to these kinds of claims.
I'm not in need of a mortgage and don't have student loans, so I opted for applying for a personal loan to help with a big expense I've got coming up. These are typically not that difficult to attain if you have excellent credit like I do.
The application process was simple enough. I was also surprised to find my college listed. The reason this is surprising is because it's a relatively new school that got accredited fairly recently. So far, so good.
Here's where the problem came in. I was denied and not given any reason. With an excellent credit score (I have a solid 755+ and pay balances in full each month for nearly 10 years), a degree from an accredited school and steady income, this doesn't make a whole lot of sense. According to their site, and according to what I was told by them, I'd actually make a pretty good candidate.
Additionally, I was looking for a personal loan, which doesn't require any collateral and is based on a borrower's credit worthiness. I can walk into any bank and get one or use other online lenders easily, so this was a little weird.
They have a link that says "Click here for an explanation of why you were denied" so I clicked on it. At this point I was thinking "Maybe it's because I'm self-employed?" so I was curious to see what the letter would say.
After opening the letter there was still no explanation. Just a letter that says they did not approve me. They also didn't look at any other financials like current bank statements, which I was told they look at when determining your approval. In fact, they didn't even ask me how much I wanted to borrow. How can you determine whether or not someone can pay back a loan if you don't even ask them how much they want to borrow?
After this odd experience I did some Googling to see what the experience was for other people. Needless to say there were some very mixed SoFi loan reviews. People seem to either love or hate SoFi. About half the reviews were excellent but it turns out others with excellent credit scores had been denied for personal loans as well and I'd have to say I'm in the same boat.
I guess it's a good thing I wasn't in dire need of the money right away; otherwise I'd be up the creek without a paddle. This does bring into question whether or not individuals who really do need the money can actually get it.
Hopefully my experience was a fluke, though judging by the experience of others trying to attain personal loans it seems like SoFi has some kinks to sort out. Or maybe they should just stick to refinancing student loans.
Final Thoughts
Although I didn't have a particularly great experience, there are many people who've had some luck with SoFi and give it great reviews - including some who I know personally who've used SoFi to refinance student loans.
This one really is a toss up depending on what kind of financial product you need, so the only way to really find out whether or not it will work for you is try it yourself.
To check your rate for a personal loan visit SoFi here. To check your rate for student loan refinancing, visit SoFi here.
SoFi Reviews