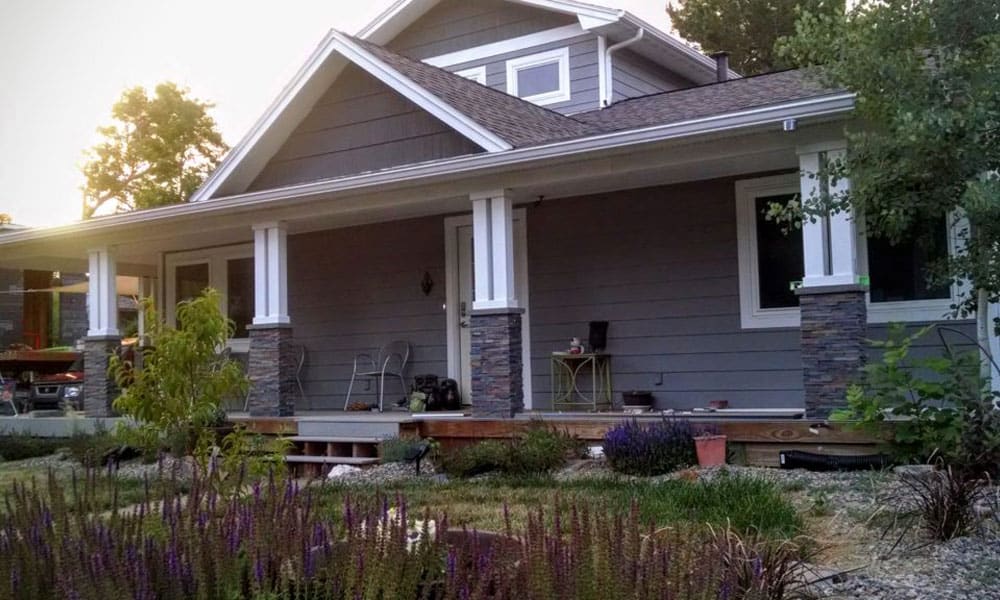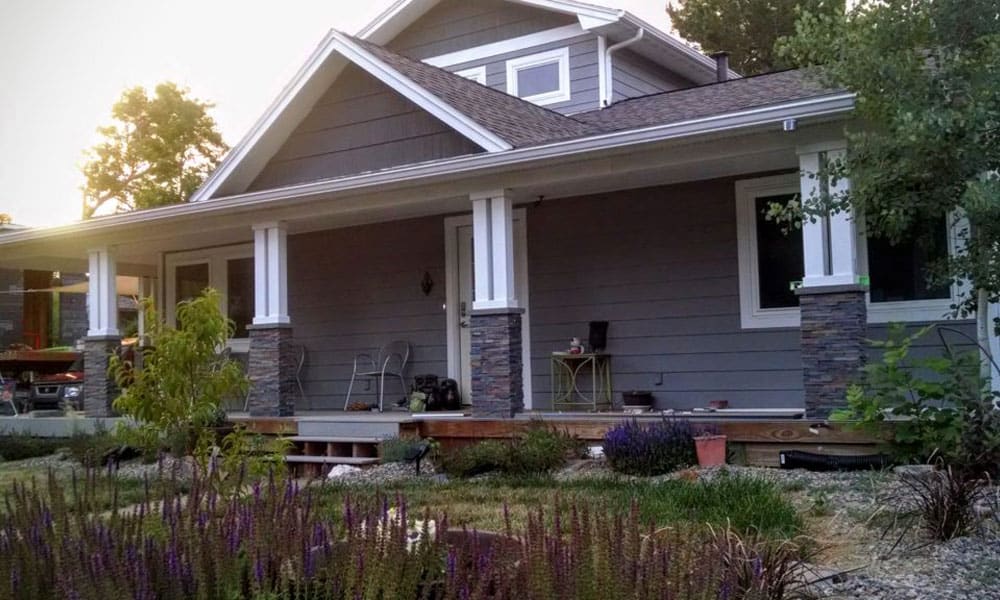 As a 42 year old, I'm happy with my lot in life. My net worth sits at about $1,400,000 and I recently accomplished my life's financial goal.
There will always be someone younger and with more money, but I've set myself up financially for the rest of my life. I'll leave my full-time job soon and start pursuing activities that I've been dreaming about for years without the constraint of having to earn money.
Financial Independence is a great feeling.
Today, I'm going to share with you how I built the core of my nest egg. It wasn't related to my computer career or an inheritance. It had everything to do with real estate.
How I unintentionally became a live-in home flipper (and discovered tax-free, capital gains)
Live-in flip: Fixing up a home to sell for profit, but you live in the home at the same time.
I'm a white collar guy. Or at least I used to be. I studied science in college and have had a successful career as a computer programmer. Younger me felt much more comfortable around a bunsen burner or computer monitor than a table saw.
Fresh out of college, I had no home improvement skills. If you asked me how to start flipping houses I'd have no idea.
Then, an ugly floor changed all that.
Before marriage, my future wife and I each had our own homes. Mine had a better location, so we decided to sell hers. However, there was one problem, the kitchen floor.
The previous owners had done a very poor job of installing linoleum tile. The floor was peeling up all over the place. We knew that we'd have to replace the floor before the home went on the market. My future father in law knew how to set ceramic tile and offered to help.
Over the course of a weekend, we yanked up the old linoleum and put down a beautiful ceramic tile floor. I was terrified when it came time to put my first tile down. By the end of the weekend though, I was fairly confident in my new skill and felt on top of the world.
Not more than a month later, I went to work on the bathrooms in my home. I replaced the dated, pink tile on the floor and in the showers. The job looked great, but much more importantly, I was gaining confidence and my mindset was changing.
From then on, I was a changed man. I wasn't afraid to try anymore. When something broke, I tried to fix it. My toilet started leaking and I installed a new flapper valve. My bathtub faucet dripped, so I ordered a cartridge kit and repaired it. I replaced the hot water heater when it quit.
I knew that I could always just call a pro if my job went bad, but it never did. I also knew that if I needed financial aid with the renovation, I can always look into home improvement loans.
$100,000 profit (tax free)
Our path flipping houses was set when we decided to move. With our improvements and a healthy real estate market, we ended up selling the home for $100,000 in profit. Because of the 2 out of 5 year IRS rule, the $100,000 was completely ours.
You heard right, not one dime went to the tax man. We were over the moon and decided we'd try it again. First, we set some basic requirements for our next flip (aka: how to make money flipping houses 101):
We would buy into the nicest neighborhood we could afford.

We would buy the ugliest home in that nice neighborhood. We defined our ideal home as:

Structurally sound with good mechanicals: I didn't know how to replace a furnace or fix a foundation, so we'd inspect the home thoroughly to make sure the issues were compatible with our skills.
Cosmetically ugly was beautiful to us: Pink toilets? Blue bathtubs? Dark brown cabinets that were falling apart? Yellow tile from the 1970s? Yes to all of the above. We already knew how to tile. Surely it wouldn't be too hard to replace cabinets and tear out old fixtures.
Flip 2: $375,000 -> $405,000
This home was in a close suburb of Chicago. The neighborhood was great, but the home had an awful bathroom and an atrocious kitchen. We didn't get rich off this one, but it didn't need that much work either.
Flip 3: $260,000 -> $360,000
This home fit our requirements perfectly. One bathroom actually did have a pink toilet (the other bathroom had a blue one). We remodeled both bathrooms and the kitchen and tiled the foyer.
Flip 4: $530,000 -> $730,000
This was going to be the flip that set us financially free. It had a wonderful location on a lake in Wisconsin. I knew that we'd sell it for a million. Until we didn't.
Queue the scary music: We bought it in 2006. Over the next couple years, the Great Recession would play out. Real estate was hit hard. Luxury real estate was hit even harder. We didn't lose money because we did the work ourselves, but it didn't put us over the top either.
Flip 5: Current home: $175,000 -> $420,000 (estimated)
And now, we're up to the present day. We picked a rehab project for our current home as well. We purchased it in June of 2013 with the intention of turning it into a rental.
However, we liked the area so much that we decided to make it our permanent home. I added a small, second story addition and rehabbed the existing rooms.
My Best House Flipping Tips
Embrace the live-in flip: It can be difficult living in a construction zone, but if you can do it for 2 years, you pay NOTHING in capital gains. Drywall dust sucks. However, the sweet, sweet profits at the closing table make that dust easy to forget.
Find a great area to invest in: I like to buy into up and coming areas. In my home of Boulder County, the economy is very healthy. However, I didn't want to invest in Boulder itself because it's already very nice. Instead, I chose a nearby community where I felt prices had more room to move up.
Study the market like it's the most important exam of your life: Once you've chosen an area, review every new home that comes on the market. If it looks even mildly interesting, go see the house (you can do this yourself if you have your license).
Your goal is to get so familiar with the market that you can decide in under 30 seconds whether a home is worth pursuing. Once you've identified a good flip candidate and your offer has been accepted, hire a decent home inspector who really looks under the hood at the mechanical and structure.
Get a real estate license: Agent transaction fees will eat into your profits when you go to sell. My wife got her license through an online course that cost $700. Remember that you also get a commission on the buy side when purchasing your flip property.
Another bonus of being an agent is that you can help friends with their real estate deals. Earlier this year, my wife earned a $9,000 commission when she represented friends buying a home.
Join BiggerPockets: BiggerPockets is a real estate investing website full of friendly people waiting to answer your questions. There's also a podcast and a blog, chock-full of information about all aspects of real estate.
Do it when you're young: Kids need your time more than a home does. Children also aren't very good at swinging a hammer. If at all possible, flip homes when kids aren't in the picture.
It's OK to hire out too, but be careful: Contractors can be a pain to deal with. In a healthy housing market, finding a good contractor can be an infuriating task. Most won't even return your call. Or you can also choose a discount real estate broker who can help you sell your property after you renovated them.
YouTube is your friend: Any home improvement skill that you'll ever want to learn is explained in detail on YouTube. You'll be nervous laying your first tile or hanging your first cabinet, but just take your time and follow the instructions. You'll do just fine.
Your Turn – How To Get Started Flipping Houses
Flipping can be a great strategy to build wealth and if you've ever wondered about how to start flipping houses, why not take action instead of dreaming?
If you're OK with a little work on the weekends, why not buy an ugly duckling and make it into a beautiful swan?
I love the live-in flip:
Cheaper price: Most people will choose a perfect, turn-key property over one that needs some work. You'll get a much better price on an ugly duck.
Killer skills: Why pay a plumber $200 for a house call when you can fix the toilet in 30 minutes after spending $10 at Home Depot? The skills you acquire through the live-in flip will serve you well for as long as you live. Just watch out; once the neighbors know about your mad skills, they'll be asking you for help on a regular basis.
Great strategy when rentals don't work: In high priced markets, you probably won't be able to get a good return on purchasing rental property. A flip can work in any market.
Money, sweet money: Never forget about those beautiful, tax free capital gains.
My first job paid me about $37,000/year before taxes. At the same time, I made $100,000 on that first flip. I was instantly convinced.
Even now, I walk around my neighborhood looking for homes with peeling paint or old windows. If the owner happens to be outside, I'll casually mention that if he or she ever wants to sell, please contact me first. My hammer and drill are always ready.
In the meantime, I'll be sitting on my new front porch, enjoying a cool beverage on a warm summer evening.