Wealthfront Review
---
Summary
A pioneer in the robo-investing space, Wealthfront is suitable for both newbie investors as well as investors with larger taxable portfolios.
For those new to investing, Wealthfront offers an easy way to get started with a well-balanced portfolio tailored to individual goals. All accounts come with tax loss harvesting, and for those with portfolios over $100,000, Wealthfront's Direct Indexing can offer substantial additional tax deferral benefits.
However, here at InvestmentZen, we recommend Betterment as our robo-advisor of choice. You can read our Betterment review here.
If you sign up for Betterment through InvestmentZen, you'll get up to 1 year free (depending on the initial deposit amount).
Quick Facts
Assets Under Management
$20 Billion
Fee Structure
| Account Value | Annual Fee |
| --- | --- |
| $500 - $10,000 | 0% |
| $10,000+ | 0.25% |
Features
| | |
| --- | --- |
| Single Stock Diversification | Wealthfront Selling Plan |
| Direct Indexing | |
| Tax Loss Harvesting | |
| Fractional Shares | |
| Financial Planning | Wealthfront Path |
| Tailored Transfer | |
| College Savings (529) Plans | |
| Portfolio Secured Line of Credit | |
Supported Account Types
| | |
| --- | --- |
| Taxable Accounts | |
| 401k Plans | |
| IRA Accounts | |
| Roth IRA Accounts | |
| SEP IRA Accounts | |
| Trust Accounts | |
| 529 Plan Accounts | |
Expert Walkthrough
If you are looking for a no-fuss way to invest, robo-advisors offer a way for you to create a portfolio without the need for a large chunk of capital.
Here at InvestmentZen, we recommend Betterment as our robo-advisor of choice. You can read our Betterment review here. However, Wealthfront is also one of the leading robo-advisors and like Betterment, it specializes in automated portfolio management.
What is Wealthfront?
Wealthfront uses Modern Portfolio Theory (MPT) to create your investment portfolio using principles of asset allocation. Wealthfront focuses mainly on stocks and bonds and uses exchange-traded funds (ETFs) to build and manage your portfolio.
With MPT and asset allocation, the proportion of stocks to bonds is more important than individual stock picking. Wealthfront reviews you read online tend to focus on the asset allocation aspect, as well as the fees you'll pay when using the service.
Wealthfront focuses on taxable investment accounts, although there are IRA options as well. Here are the accounts offered by Wealthfront:
Individual investment accounts
Joint investment accounts
Trust accounts
Traditional and Roth IRAs
SEP IRAs
Rollover accounts from other IRAs and 401(k)s
Any complete Wealthfront review should mention that Wealthfront's investing strategy is tailored to your risk tolerance and investing horizon. It's also worth noting that Wealthfront's Chief Investment Officer is Burton Malkiel, the respected economist and author of the classic investment book Random Walk Down Wall Street.
It's important to understand that, while Wealthfront manages your portfolio, it doesn't actually hold your portfolio. Instead, your investments are held at Apex Clearing Corporation, which is well-known and respected.
How Does Wealthfront Work?
Robo-advisors like Wealthfront work by using algorithms to determine an asset allocation for you.
These asset allocations are based on your risk profile and low-cost ETFs are used to provide the asset mix in your portfolio.
Over time, as your risk profile changes (especially as you move closer to retirement) robo-advisors automatically adjust your asset allocation by selling and buying different ETFs to change your allocation.
Because the moves are based on algorithms and past research, you don't have to worry about emotion playing a role in your portfolio decisions.
Additionally, many robo-advisors cost less than traditional financial advisors. While you might want to use a more traditional professional for estate planning and more complex situations, for many people robo-advisors work well because they offer a level of customization at an affordable rate.
You can open an account with Wealthfront by visiting their website here. Signing up from this link will give you a bonus $5,000 in assets managed for free. Wealthfront will ask you a number of questions to determine your investing needs and guide you through the process.
The first step is identifying why you are interested in using a robo-advisor like Wealthfront, including your desire to create a diversified investment portfolio or saving money on your taxes or having someone else manage your portfolio. Your answers will help Wealthfront's algorithms decide on a portfolio for you, adjusting your asset allocation accordingly.
Even before getting your personal identifying information (which you will need to provide, as you would with any investment broker), you will be asked about your age, income, household composition and current investments. Wealthfront also asks a series of questions designed to gauge your risk tolerance.
One of the items that any review of Wealthfront needs to address is the fact that your portfolio is based on your financial and emotional risk tolerance, and not strictly determined by a formula of potential returns and amounts you invest.
Once you answer the questions, Wealthfront presents you with a sample investing plan. If you like the way it looks, you can decide to open an account. Only after you open an account will you need to provide information about your name, address, Social Security number and banking information.
It's possible to set up an automatic investment plan. With this plan, you can choose how often you want to invest, and how much. Wealthfront will automatically deduct this money from your bank account on schedule and then invest it according to your asset allocation.
When your asset allocation drifts out of its ideal, Wealthfront will buy and sell assets in order to bring your allocation back in line.
Is Wealthfront Legit?
Wealthfront is an SEC registered investment advisor, and once you have set up your account and funded it, the company is able to begin managing your investment portfolio. The company is legitimate, and continuously monitors your portfolio and periodically rebalance it back to your target mix, carefully taking the volatility of each asset class and your tax situation into consideration. In fact, Tim Ferriss is an an angel investor.
In order to open an account, you need to invest at least $500. Usually, Wealthfront charges no advisory fee for the first $10,000 in assets under management. However, if you get started by signing up here and following the simple instructions, you'll get your first $15,000 assets managed with no advisory fee.
After that, the fee is charged monthly, based on an annual fee of 0.25%. You will also pay a fee for each of the ETFs you own. All ETFs come with fees, but Wealthfront focuses on low-cost ETFs, and your fees on those will range from 0.04% to 0.35% and averaging 0.12%, depending on the ETFs in your portfolio.
For those who invest more than $100,000, it's possible to use direct indexing, rather than relying entirely on ETFs. Wealthfront is the only robo advisor to offer Direct Indexing. This provides additional tax benefits, in addition to Wealthfront's use of automated tax-loss harvesting. Basically, Wealthfront allows those with larger portfolios to participate in Direct Indexing that includes individual securities weighted towards an index, making it possible to buy and sell based on which capital losses can offset capital gains (such as from dividends) and other income elsewhere.
Wealthfront also makes it easy to manage your portfolio. You can adjust the information that accounts for your risk tolerance and the dashboard is intuitive. Additionally, it's possible to use the iPhone app to keep tabs on your portfolio. You can close your account when you want, and Wealthfront makes it relatively easy to rollover retirement accounts.
Is Wealthfront Safe?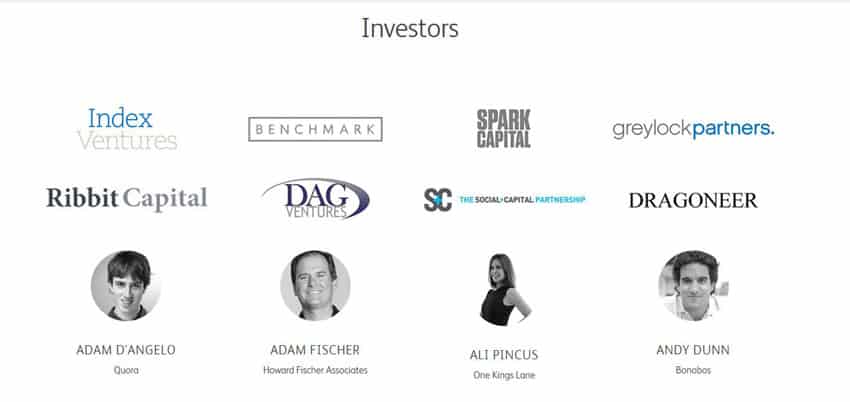 As with any investing strategy, you run the risk of loss. However, Wealthfront focuses on building and maintaining a well balanced portfolio of indexed ETFs, which helps mitigate risk. As with all investing services, automated or otherwise, you'll still see losses when the market drops, but over time you have a reasonable chance of matching market performance or even coming out ahead thanks to features like tax loss harvesting.
One of the biggest disadvantages to Wealthfront is that there is no ability to buy fractional shares of investments. As a result, you could end up with money sitting in your account, waiting to accumulate, before it is invested. You could miss out on some gains.
What's Unique About Wealthfront
Path - Wealthfront offers both investment management and financial planning fully through software they call Path. You can now manage your investments and financial plan via smartphone, without having to speak to someone.

College Planning - Path also now includes a new feature called College Planning which walks you through every important aspect of college planning to deliver a complete, personalized assessment. It connects to every U.S. college for real time expenses that include tuition, room and board, books, etc. You can change the school you're building towards at any time and the data will update automatically. Using outside data to estimate the costs of a particular college and their specific approach to calculating financial aid, along with the personal details that you've shared through Path, Wealthfront then provides you with a customized estimate of financial aid per school. Choose how much you can save, and Path will show you how far that will go towards covering college expenses. Just like with retirement, you can adjust the inputs to see the impact of increased savings.
Tailored Transfers - Instead of selling everything at once, you can use the tailored transfer process to migrate your investments tax-efficiently over time.
Direct Indexing - An enhanced form of tax-loss harvesting for accounts over $100k, direct indexing can boost your tax savings by buying actual stocks in an index instead of an index fund, and whatever subsection of stocks don't perform can be sold at a loss that is then deducted from taxable gains.
Advanced Indexing - Wealthfront has implemented a multi-factor investment strategy combined with its Direct Indexing feature, which adds a level of tax efficiency not found in existing Smart Beta ETFs. The feature is offered to clients with $500,000 or more at no incremental cost above the 0.25% advisory fee.
Selling Plan - Helps employees who hold public company stock to sell their shares tax-efficiently and commission free, at a level of service previously only available to executives.
529 College Savings Plan - Wealthfront offers the lowest cost 529 plan from an advisor that offers more diversification for higher returns.
Portfolio Line of Credit - Allows you to stay invested in the market while still meeting liquidity needs as they arise. It's faster and more convenient than a HELOC and better than what private wealth managers offer. This feature is available to any Wealthfront customer with an Individual or Joint account valued at $100,000 or more. There's no set up - if you're eligible then you already have access. Just request the cash (up to 30% of the current value of your Wealthfront account) and they'll send it over, sometimes as fast as 1 business day! There are no additional fees, and the interest rate is low (currently between 3.25-4.5%) because the loan is secured by your diversified investment portfolio. This allows you to borrow what you need, when you need it, for whatever you want with minimum hassle and cost.
Overall, Wealthfront is a best of breed robo-advisor that provides you the opportunity to invest a small amount of money without hassle. If you're interested in trying them out, click this link to get yourself $15k of assets managed for free.
Wealthfront Reviews